Reliable Cloud Services For Agriculture To Step Towards Future Farming
Folio3 Cloud computing is an appropriate and helpful service for agricultural industries. Our Cloud services for agriculture will help compile all the necessary information from sources like soil monitoring, satellite data, and weather forecast, allowing agricultural firms to make more informed decisions about crops, weather, and soil integrity. 
The analytical features of the Folio3 are another way to help agricultural corporations learn more about the harvest. Another advantage of using our Cloud services for agriculture is the ability to interpret drone data for better crop management decisions.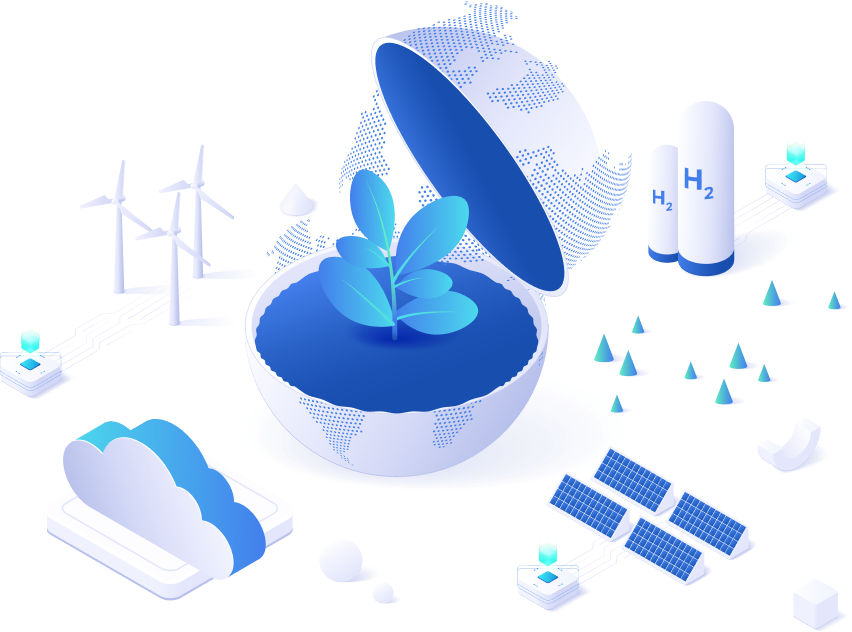 Crops And Weather Information
Our Cloud experts assist agricultural industries in gathering and analyzing previous and present crop production data for improved future decisions. Agriculturalists need access to accurate weather forecasts, and Folio3 Cloud
View More
Soil Information
Getting enough soil information is crucial for agricultural decision-making. Besides the soil profile, Falio3 Cloud Services for Agriculture educates the relative industries to know the soil's historical behavior and anticipates its future
View More
Crop Growth Tracking
To ensure a farm's long-term viability and financial success, agrarian firms can carefully monitor and control the growth of the harvests. Growth monitoring is done regularly throughout different geographic locations—our Cloud services
View More
e-Commerce
With Cloud services for agriculture, industries can develop a forum where farmers can discuss their current issues and find immediate answers. Folio3 agricultural Cloud computing helps farming enterprises in outlying areas skip
View More
IS CLOUD COMPUTING FOR AGRICULTURE HELPFUL?
List Of Countries Using Cloud Services For Agriculture
According to the United Nations, agriculture is responsible for as much as 12% of all greenhouse gas emissions and 50% of methane, and 60% nitrous oxide emissions. 
The United States Environmental Protection Agency reports methane and nitrous oxide are more powerful than carbon dioxide at trapping heat in the atmosphere. Therefore, World's developed countries are tending towards Cloud services for Agriculture.
The adoption of Cloud computing has been slow, but the technological powerhouse of Japan is in the lead, followed by China and the United States. Interestingly, it has also been tapped into in some parts of East Africa, but at a far more preliminary stage. 
In Asia, Japan is first, followed by South Korea at number eight, Singapore at number ten, Malaysia at number thirteen, and India at number nineteen. Bhutan, a country that is still relatively new to information and communication technologies, has surprisingly moved swiftly to adopt ICT across the board, especially in the agricultural sector.
Hire The Best Cloud Service Providers For Advanced Agriculture
The combination of Folio3's Cloud computing, Artificial Intelligence, and data analytics can drastically alter the farm's environment for the better, whether your goal is to lessen the effects of climate change or increase crop yields.
TECHNOLOGIES WE HAVE WORKED ON
Our Time-tested DevOps Toolchain
Folio3 has a very good understanding of animal production business and is an expert in Cloud design and development industry. The level of detail given to the project helped build strong trust with the team. The volume and quality of work that has been accomplished in a short amount of time is truly amazing.
The inefficiency of paper based animal records was taking time to perform audits. Foilo3 came up with a Cloud solution for us to streamline records that allowed us manage specific areas of the Progressive Beef program to demonstrate good animal welfare. Folio3 is a great partner to work with.
We had an insane few weeks with a big push to launch an end-to-end app that ties the entire Opsis process together. We couldn't have done it without the team that we have. So, thank you Folio3 for making our dream come true.Your efforts are much appreciated!
The expertise showcased by Folio3's Cloud team is truly staggering. I know no other group of people who have come even half as close as you have to completing a complex system, while ensuring that it works seamlessly with the existing product. Would love to recommend them.
With the support of your team, we were able to grow our customer list by almost 2X and close a districtwide contract with Houston ISD, the largest school district in Texas with over 274 schools. We have so many great initiatives going on and none of this would have been possible without the Cloud development, maintenance, architecture, and support efforts of your team.
The Folio3 team working with me on the HANOR LMS have been a key in making my vision a reality. I have found that with each interaction we have had, that they make it evident they intend to see what I envisioned, come to life. All the team members have shown that they understand and share the end goal as I, which for me, made this project progress with ease.
As we have completed our first MVP successfully.I want to thank every team member for your effort. It took a lot of work, especially for the some parts of the applications, but through your consistence efforts, we now have a live product on AWS. Thank you again! It was an excellent experience for me to work with you.
The team has sound technical & soft skills. I always found them working really hard, clearly communicating, problem solvers, adapting to adversity & sudden change. It is safe to say that I can blindly trust Folio3 for delivering excellence. Another that I would like point out here while working with them is that they are always proactive and self managed.
We talk extensively about the Cloud industry and how we are making a difference in it.