The cloud isn't just the future anymore; companies are already using its superpowers. According to McKinsey & Company, most businesses spend 80% on It hosting and cloud from every dollar it earns on average because of the quick and agile transition cloud migrations are going to take place by 2024.
There are several benefits of cloud migration which help businesses to rely less on their on-premises technology and maximize their ability to deal with disaster recovery.
In our blog today, as the best cloud migration services, you'll explore the major benefits of cloud migration as to why companies are moving to the cloud rapidly.
8 Benefits Of Cloud Migration
The following 8 are the key cloud migration benefits for business operations and workflow.
1. Scalability & Flexibility
Scalability and flexibility are two main advantages of moving to the cloud that simplify the IT infrastructure and resource allocations for the future.
Maintaining upmarket
Saves money
Choices to adjust resources
AWS migration tools support effective migration and assessment.
On-demand resource provision
Agile infrastructure scaling
2. Increased Reliability
Scalability and increased reliability go hand in hand which makes them stand among the top benefits of cloud migration.
Easily available
Always prepared to function
Higher SLA
3. Increased Collaboration and Productivity
Among many other cloud migration benefits, the capacity to boost workers productivity and collaboration is considered as the best for the businesses.
Real-time data and app access
Improved team communication
Support remote working
Lowers time and human labor consumption
4. Automated Backup And Disaster Recovery
One of the many major advantages of moving to the cloud is to ensure that no data is lost during the breakdown event.
Impervious to data loss
Simple data recovery
Automated backup
Cloud backup
Multiple locations of data centers
5. Cost Effective
Another of the key benefits of migrating to the cloud is that it helps businesses save money.
Low maintenance requirements
Low hardware expenses
Pay-Per-Use Model
Read more: Top 8 Cloud Migration Challenges
6. Mobility
The benefits of AWS include mobility by offering connectivity access to cloud's data when a person moves away from the device.
Controlled environmental security
IP whitelisting features
7. Security
Providing maximum security is one of the primary benefits of moving from on premise to cloud for businesses without giving second thoughts to their decisions.
Strong built-in security measures
Secured data repository
Quick data recovery.
8. Lower Carbon Footprint
A sustainable solution is one of the bigger advantages of moving to cloud. Cloud migration helps in reducing the carbon footprints which eventually put less harm on the environment.
Carpooling
Lowered expenses
Lower carbon footprint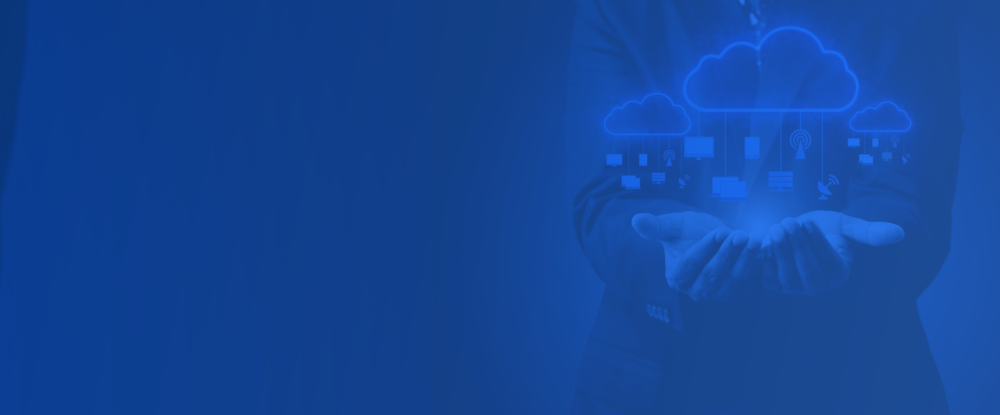 Efficient and Customized Cloud Migration Services
Streamline your transition to the cloud with our tailored solutions for a seamless and hassle-free migration journey.
Best Practices Of Cloud Migration
Cloud migration best practices are equally important as understanding the benefits of cloud migration. The following five practices will help to understand what applies best to your organization.
1. Assessing Your Current Infrastructure
Assessing the present infrastructure on your business legacy system should be the first step when you plan your migration. This assessment will help you have a better understanding of the task at hand by using your current infrastructure and the most benefits of cloud migration.
2. Selecting the Right Cloud Provider
The best cloud service providers assist you in moving effectively and securely your legacy IT to the cloud and in managing your cloud resources. The service provider creates a bridge between the IT resources in the cloud and those located in the data centers of the organization. Among many others, Folio3 provides the best AWS migration and consultancy services in the entire industry.
3. Developing a Cloud Migration Strategy
It's not a good idea to migrate to the cloud just because it's simple to do so, at least not until you completely understand the application's technical and business requirements and its dependencies. It's important that your cloud migration strategy considers every aspect of your programs so that you can have the most advantages of moving to cloud.
4. Ensuring Security and Compliance
Security and compliance are at the top of the list of things that can go wrong during cloud migration. For security, you must implement machine data-driven compliance baselines prior to migration, which is beneficial for future unavoidable regulatory audits.
5. Testing and Monitoring Your Cloud Environment
Testing and monitoring the resources provide useful data about how healthy your base system is but not about the state of your application, responsiveness, or problems. You can simply identify provisioning in your new environment by combining system-level resource observations with application performance monitoring.
Conclusion
An essential business choice, cloud migration can make or break the performance of an application. All the key benefits of cloud migration we have discussed are what organizations frequently use to migrate their apps to their preferred cloud infrastructure without difficulty or hitch.