Texas, with its dynamic and diverse business landscape, is constantly in search of strategies to thrive in a highly competitive market. One such strategy gaining immense traction is cloud migration.
Well, in today's hypercompetitive business landscape, cloud migration isn't just tech jargon; it's a strategic decision with quantifiable benefits for businesses. It's a strategic shift that give businesses the ability to scale resources precisely when needed, fortify data security, and significantly reduce operational costs. And, in the bustling business environment of Texas, where every dollar counts, you can't just overlook these competitive advantages.
In fact, according to recent data more than 80% of Texas businesses have either adopted or are actively considering cloud migration. This statistic underscores the significance of this trend in the state and if you haven't already made the transition, perhaps it's high time to start making the switch.
Well, in this blog, we'll explore why cloud migration isn't just an alternative but a vital strategy for Texas businesses to maintain their competitiveness and efficiency in this thriving market.
Why Cloud Migration Matters to Texas Businesses
Cloud migration is not just a technological shift; it's a strategic move that holds immense significance for Texas businesses. Let's dive deeper into why cloud migration is a game-changer for businesses in the Lone Star State.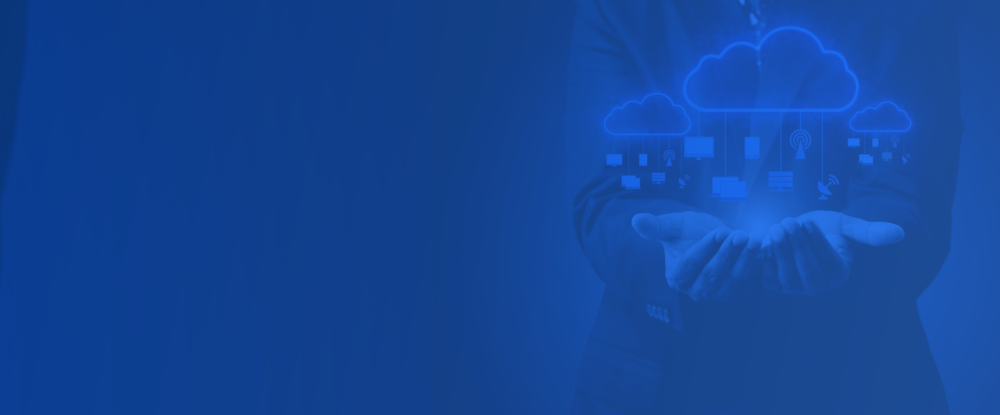 Unlock the Power of Seamless Cloud Migration?
Transform Your IT Landscape – Discover the Best Cloud Migration Services!
Scalability to Meet Demand
Cloud migration allows Texas businesses to scale their IT infrastructure up or down as needed. Whether it's a sudden spike in demand or a need for reduced resources, the cloud provides flexibility.
Meeting Peak Seasons: During busy seasons, like holidays or special events, your business can effortlessly accommodate increased website traffic, ensuring a smooth customer experience.
Cost-Efficient Resource Allocation: It's cost-effective because you only pay for the resources you use, avoiding unnecessary expenses on idle servers.
Cost Savings for Business Growth
Migrating to the cloud significantly reduces capital expenditure associated with maintaining physical servers and data centers.
Reduced Hardware Costs: Say goodbye to costly server hardware investments. The cloud provider takes care of the infrastructure.
Lower Maintenance and Energy Costs: Maintenance and energy expenses are streamlined, resulting in substantial savings.
Robust Data Security and Compliance
The right cloud provider offers advanced security measures to protect your data. Compliance with industry-specific regulations is a must, especially in sectors like healthcare and finance.
Data Encryption: Your data is encrypted, ensuring that sensitive information remains confidential.
Regulatory Compliance: Adherence to industry regulations means you avoid costly penalties and maintain trust with your customers.
Reliable Disaster Recovery
The cloud offers robust solutions for disaster recovery, ensuring that your data is secure and accessible even in the face of unforeseen events.
Data Backup and Redundancy: Your data is backed up and stored redundantly, preventing data loss in the event of server failures or natural disasters.
Minimized Downtime: Swift disaster recovery means minimal downtime, keeping your business operations running smoothly.
Enhanced Collaboration and Flexibility
Cloud-based services promote seamless collaboration and adaptability in the workplace.
Remote Work: Cloud solutions facilitate remote work, allowing employees to access data and applications from anywhere, increasing productivity.
Real-time Collaboration: Team members can collaborate in real time on projects and documents, fostering efficiency.
Competitive Advantage
By migrating to the cloud, Texas businesses gain a significant edge in today's fast-paced market.
Agility and Innovation: Businesses can quickly adapt to market changes and embrace innovations to stay ahead of the competition.
Customer-Centric Focus: With the cloud, you can focus more on providing excellent customer service and refining your products and services.
Customer Support and Reliability
Outstanding customer support is crucial. Your cloud migration service provider should offer 24/7 support to address any issues that may arise.
Peace of Mind: Knowing that expert support is available around the clock ensures you can navigate challenges with confidence.
Uninterrupted Operations: Prompt assistance means minimal disruptions to your business operations.
How to Choose the Best Cloud Migration Services
Well, now that you understand the significance and benefits of migrating to cloud, let's move on and understand some key considerations when choosing Cloud Migration services in Texas. Remember, your choice of Cloud Migration Consulting Services will directly influence the final success or failure of the project. Thereby, it's important to choose the right cloud migrations services in Texas that can you're you achieve your business goals.
Defining Your Business Needs
The foundation of a successful cloud migration begins with a comprehensive understanding of your organization's specific needs and objectives.
Business Goals and Objectives: Clearly define your short-term and long-term goals. Your cloud migration strategy should be aligned with these aspirations.
Data Assessment: Conduct a thorough assessment of the data you handle. Identify the type, volume, and criticality of your data, as this will directly impact the choice of cloud solutions.
Workload Analysis: Examine your existing workloads and applications. Understanding their performance requirements and dependencies is crucial.
Experience and Expertise
Seek cloud migration service providers with a proven track record and substantial experience in serving businesses in Texas.
Local Market Knowledge: A provider with a deep understanding of the local market can better comprehend the unique challenges and opportunities that Texas businesses encounter.
Success Stories: Inquire about case studies and real-world examples of successful migrations they've managed. These stories provide insight into their capabilities and results.
Industry Expertise: Consider providers with expertise in your specific industry, as they can better tailor solutions to your sector's unique requirements.
Comprehensive Services
Opt for a provider that offers a comprehensive suite of cloud migration services, ensuring a seamless transition from inception to ongoing management.
Assessment: The provider should begin with a thorough assessment of your current IT infrastructure, applications, and business processes. This phase is essential for crafting a migration strategy.
Migration and Integration: A proficient provider should manage the migration process, ensuring minimal disruption to your operations. They should also excel in integrating your existing systems with the cloud.
Post-Migration Support: Ongoing support is crucial for addressing any issues that may arise post-migration and for optimizing your cloud environment over time.
Customized Solutions
Recognize that your business is unique, and your cloud migration strategy should reflect that individuality.
Personalized Approach: Seek a provider that takes a personalized approach to craft solutions that align precisely with your specific business needs and goals.
Scalability and Flexibility: Your chosen solution should be flexible and scalable, enabling you to adapt to changing business demands while optimizing cost-efficiency.
Growth-Enabling: A well-designed cloud strategy should not only meet your current needs but also provide a foundation for future growth and innovation.
Data Security and Compliance
Ensure that your chosen provider places data security at the forefront of their services and complies with industry-specific regulations.
Security Protocols: Inquire about the security measures they have in place, including data encryption, access controls, and intrusion detection.
Compliance Certifications: Verify that the provider holds relevant compliance certifications specific to your industry. This ensures that they meet the required standards.
Data Privacy: Data privacy is a critical concern. Ensure that your provider has a stringent data privacy policy in place to safeguard your sensitive information.
Cost Transparency
It's imperative to have a crystal-clear understanding of the costs associated with the cloud migration process.
Transparent Pricing Structure: Seek a provider with transparent pricing, where all costs are clearly outlined, leaving no room for unexpected fees or hidden expenses.
Budget Alignment: Ensure that the pricing aligns with your budget constraints and long-term financial planning. An efficient cloud migration should not compromise your financial stability.
Cost-Benefit Analysis: Consider conducting a cost-benefit analysis to evaluate the overall financial impact of migration and long-term operational costs.
Customer Support
Exceptional customer support is not just desirable; it's a non-negotiable requirement.
24/7 Availability: Your provider should offer round-the-clock support to address any issues that may arise. Prompt assistance is crucial for minimizing disruptions.
Responsive Communication: Effective and responsive communication ensures that your concerns and questions are heard and addressed promptly. It's a sign of a service provider's commitment to client satisfaction.
Testimonials and References
To gauge the provider's reputation and customer satisfaction, delve into their history and client experiences.
Customer Testimonials: Reading about the experiences of other businesses that have worked with the provider can provide valuable insights into their service quality, reliability, and client satisfaction.
Request References: Don't hesitate to ask the provider for references. Speaking directly to past or current clients can offer deeper, first-hand information about the provider's performance.
Why Choose Folio3 for Your Cloud Migration Needs
When it comes to choosing the best Cloud Migration Consulting Services in Texas, no one fares better than Folio3. As a global technology powerhouse with local expertise, we are one of the fastest growing and innovative technology solution partners offering affordable, reliable and consistent Cloud Migration services in Texas. Here're few reasons you should choose Folio3 as your technology partner for Cloud Migration services in Texas:
Texas Expertise
Folio3 brings a wealth of experience serving businesses in Texas. We intimately understand the unique dynamics of the Texan market.
Market Nuances: Our team is well-versed in the specific challenges and opportunities that Texas businesses encounter. This knowledge positions us to craft tailor-made solutions.
Local Support: We offer local support that's readily available to assist you promptly. Being in your time zone means you have a dedicated partner within reach.
Tailored Solutions
At Folio3, we recognize that every business is distinctive. We take a highly personalized approach to ensure our solutions align precisely with your goals and requirements.
Customized Strategy: We don't believe in one-size-fits-all solutions. Our team will work closely with you to develop a strategy that caters to your specific business needs.
Scalability: Our solutions are designed to grow with your business. As your requirements change, we ensure your cloud environment adapts accordingly.
Data Security
Data security is paramount at Folio3. We employ rigorous security measures to safeguard your valuable information.
Encryption: Your data is encrypted at all stages to ensure confidentiality and protect against unauthorized access.
Regulatory Compliance: We adhere to industry-specific regulations and maintain the necessary certifications, so you can trust that your data is in safe hands.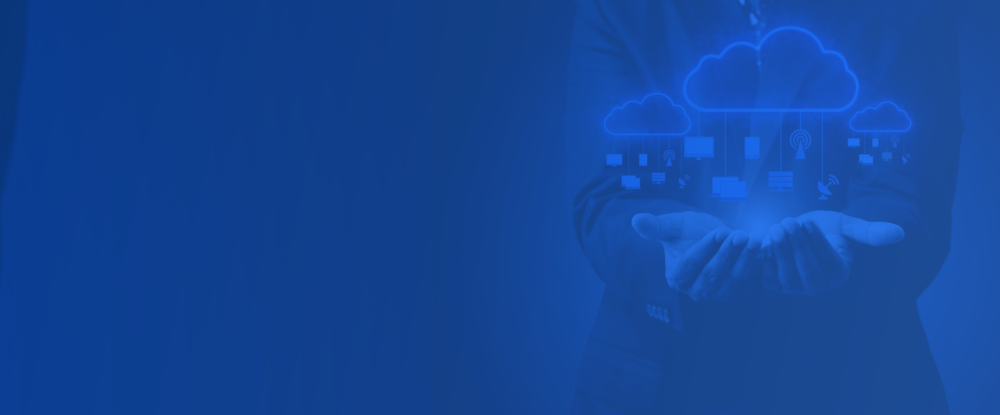 Unlock the Power of Seamless Cloud Migration?
Transform Your IT Landscape – Discover the Best Cloud Migration Services!
24/7 Support
Downtime is not an option when you choose Folio3. Our 24/7 support ensures that your business remains uninterrupted.
Immediate Assistance: Whether it's a technical issue or a question, our support team is always available to address your concerns swiftly.
Proactive Monitoring: We keep a watchful eye on your cloud environment, proactively identifying and resolving potential issues before they impact your operations.
Proven Track Record
Our portfolio of successful cloud migration projects speaks volumes about our capabilities.
Business Transformation: We've helped numerous businesses in Texas and beyond achieve their cloud migration goals, resulting in enhanced efficiency and competitiveness.
Client Satisfaction: Our clients' satisfaction and continued partnership reflect the high quality of our services. We measure our success by yours.
Conclusion
As we wrap up our exploration of cloud migration for Texas businesses, it's clear that this transition is not just a technological shift but a strategic move that can redefine your business's future. The benefits of scalability, cost savings, data security, and a competitive edge are too significant to overlook.
When considering the best cloud migration partner, think Folio3. Our Texas expertise, tailored solutions, data security, 24/7 support, and proven success make us the ideal choice. Choose Folio3, and embrace the future of your Texas business. We're not just a service provider; we're your growth partner, ensuring your journey to the cloud is secure, efficient, and aligned with your ultimate goals.