When a business moves part or all of its data center functions to the cloud, often to use the cloud-based infrastructure offered by a public cloud migration services provider like Google Cloud, or Microsoft Azure, or AWS benefits, this is known as cloud migration.
Best cloud migration services offer self-service and on-demand capabilities, which is now essential to completing an end-to-end digital transformation and making businesses more imaginative, flexible, and cost-effective in how they run their organizations. The Cloud migration strategies are essential to help organizations reopen, innovate, and navigate volatility right now more than ever.
Thus, understanding what is cloud migration and deciding on the ideal strategy to create a seamless move to the cloud, its benefit, and what is required in making it happen are discussed in this article.
What Is Cloud Migration?
Cloud migration is the process of shifting your digital business operations onto cloud storage. Similar to physical relocation, cloud migration entails shifting data, apps, and IT procedures from one data center to another. However, the entire migration process requires a lot of planning and forethought that resultantly brings more flexibility, scalability and saves money for your business.
Every business will have distinct objectives, and every business will have a different justification for moving a job to the cloud. Companies are now looking to the cloud to experience the advantages of cloud computing to replace outdated and progressively ineffective legacy infrastructures, such as potentially unreliable firewall appliances or ageing servers or to get rid of hardware or software solutions that are no longer performing at their best.
How Beneficial Cloud Migration Is For Your Business?
As businesses transform into flexible digital workplaces to handle growth in online demand and remote working, they have been moving their services and data to the cloud. Businesses that have already started the transition to cloud computing are speeding the change that will pave the way for future development.
The following are the benefits of cloud migration:
Increases business flexibility and agility
Ability to create more quickly
Decreases the demand for resources
Improved customer expectations management
Reduces maintenance/purchasing expenses
Deliver quick business outcomes
Streamline IT
Migrate all the data as a service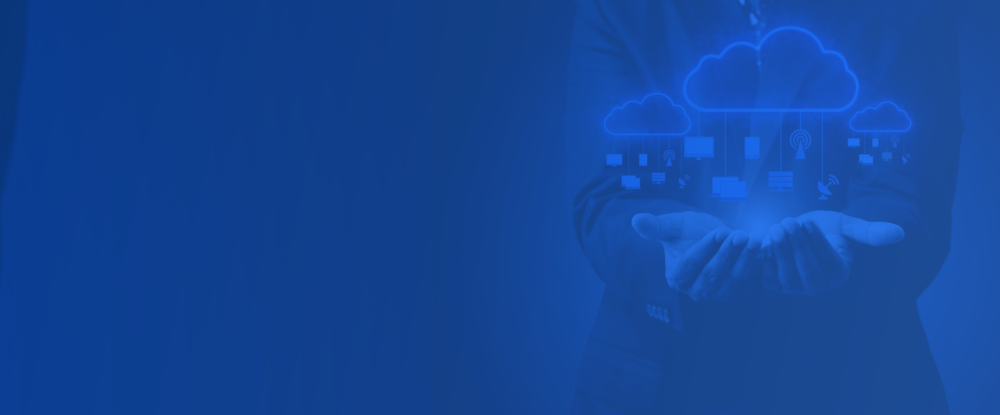 Migrate Your Business to the Cloud with Confidence
Migrate your business to the cloud with our reliable cloud migration services.
Different Types of Cloud Migration Strategies
Organizations considering migrating to the cloud should think about which migration approach best meets their goals. The brief overviews of each cloud migration strategy are as follows:
1. Rehost
To rehost IaaS, infrastructure-as-a-service, is used which simply redeploys the current data and apps on the cloud server to make migration from on-premise to cloud easy. It is also an excellent choice for businesses that aren't comfortable with the cloud or want to move their apps without changing the code.
2. Replatforming
By replacing the old code base with a new one, replatforming extends the revising apps even further for migration to the cloud. This time-consuming approach is only taken into account when businesses realize that their current solutions don't satisfy their current company demands.
3. Repurchase
Repurchasing is another technique to overcome the difficulties that guide the replatforming strategy when looking for the benefits of moving to the cloud. The corporation in this case does not completely redo the development of its native application. This entails switching to a third-party, prebuilt application that the seller provides. The data is the only component of your old application that you transfer, and the rest of the system is brand-new.
4. Refactoring
Refactoring is the process of fine-tuning and cloud-optimizing your apps. A PaaS, platform-as-a-service, approach is used in this situation. The programs' fundamental design hasn't changed, but changes have been made to make greater use of all the possible cloud migration benefits.
What Is The Cloud Migration Process?
There are 6 different processes which your business operation goes through while migrating to the cloud with the experts at Folio3.
1. Current Infrastructure Assessment
This step offers a thorough evaluation of your current infrastructure as well as a comparison with a cloud platform's best practices. Your business will assess its resources and IT infrastructure as part of the Cloud Readiness Assessment to see if it is ready to go to the cloud. It entails doing an evaluation to facilitate the migration process and establishing a cloud infrastructure that adheres to best practices.
2. Reference Architecture Design & Development
It is a framework that categorizes and standardizes the functions of a cloud computing environment by dividing it into abstraction layers and cross-layer functions.
Developed by our specialists, it will assist your business in addressing the requirement for thorough, flexible, and up-to-date architectural guidelines while developing cloud-based solutions, which will support your business in deploying services and applications in the cloud. This indicates that every job is set up from the beginning with security, governance, and compliance in mind.
3. Cloud Migration Strategy & Planning
The most careful planning and strategy-making are done at this stage to migrate current on-premises and/or co-located application workloads and the accompanying data to the cloud.
4. Phased Migration
Non-critical components are moved to a new high-scale environment in this stage, after which servers can be moved one at a time as needed to maintain stability, predictability, and security.
5. Cloud Management & CI/CD Pipeline Automation
This is the stage when complex business application migrations are carried out utilizing infrastructure-as-code and fully automated continuous integration CI/CD pipelines.
Folio3's all-you-can-eat cloud alternatives have faster startup times and need no additional CI/CD automation connection work but at the cost of having to accept their tool selections and the associated lack of customizability. Every product is a SaaS.
6. Testing & Deployment
This is the stage of the process when you use a third-party cloud service provider's capability to leverage the cloud in order to replicate and evaluate the performance of your migrated apps.
What Are The Challenges Of Cloud Migration?
Even with a sound strategy, there will still be obstacles and possible issues with migration to cloud computing. IT experts must identify the causes of the failed cloud migration; these might be issues with compliance, bad latency, or security worries. Here are top cloud migration challenges listed below;
Data transfer in higher volumes is never a simple task to achieve.
Reliable and consistent performance of apps is yet another data migration challenge.
Cost management struggles and unclear post-migration budgets and savings goals are also major hindrances with migration to cloud.
Data security and compliance are increasingly concerned with challenges.
Legacy system migration is not easy and not everything on it can be relocated to the cloud.
Why choose Folio3 for the best Cloud Migration Services?
At Folio3, our cloud migration specialists are aware of the difficulties associated with migration to the cloud while also taking into consideration your unique requirements and difficulties to provide you with one of the easiest and least complicated migrations. You gain more by moving to the cloud than you may anticipate by utilizing our expertise for elevating your performance.
The services we provide include
Infrastructure migration
Cloud strategy & change management
Database migration
Cloud optimization & management
Application migration
Platform migration
Our Clients Case Study
Leading inventors from Volvo Cars launched Aiden, a company in California, that thinks it's time to give Cars a voice by integrating them into the global network. With the help of a real-time data communication route between the owner, the OEM, and the data partner, they hoped to connect cars with the rest of the world. With Our experts' help, every issue was easily resolved at Folio3, the teams worked to make sure that their procedures were successful.
The Problems:
By linking automobiles with a real-time data communication channel between the owner, OEM, and data partner, Aiden hoped to bring their vision to life.
In order to tackle numerous issues, they sought to gather real-time data from IOT devices in cars and make it meaningful by disseminating it with the appropriate parties.
The owners of the data should always have full control over it, hence they wanted the data-gathering process to be open and to obtain their approval before sharing it.
Folio3's Solutions:
With the owners' permission, Folio3 created an AWS cloud-based web application that gathers data from the vehicles.
Because Lambda & "IOT" support is offered by AWS, that platform was chosen. All AWS Services are scalable, have excellent performance, are popular, simple to set up, and interoperable.
Folio3 meticulously analyzed the issue and came to the first conclusion that the product's data sources and volume would be enormous and would grow exponentially as the product's usage would rise.
Given the foregoing, a dependable, strong, and scalable infrastructure that wouldn't sacrifice performance while handling such vast data was required.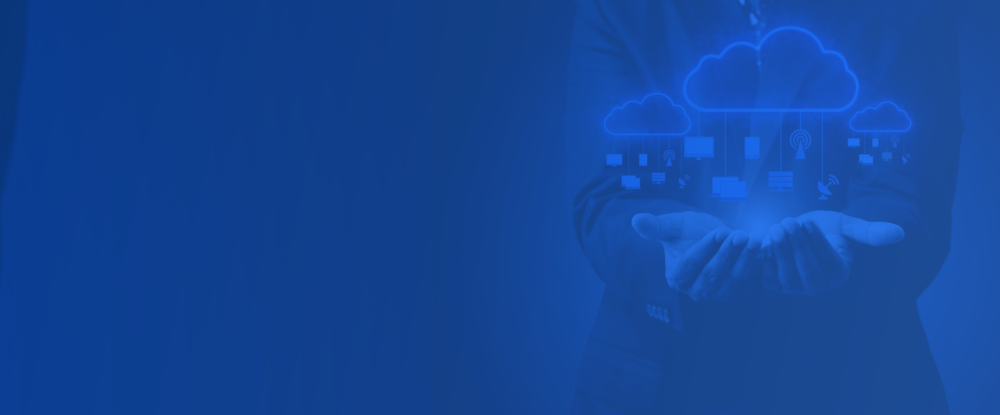 Learn How Aiden Automotive Achieved Success with Our Solutions
Discover how we helped Aiden Automotive improve their business with our services.
Conclusion
Corporate IT staff are finally relieved of the responsibility of ensuring uptime thanks to cloud computing. The most natural course of action for expansion is frequently to put an application in the cloud. Either keep the legacy programs on-premises or migrate them to a private cloud. Second, the same should be done for workloads that need low latency or greater security and control. Third, public clouds that operate on a pay-per-use basis provide scalability. Finally, cloud computing has finally freed up an IT team from having to guarantee uptime. Often, moving an application to the cloud is the most logical step for expansion.