Cloud Migration Partners & Alliances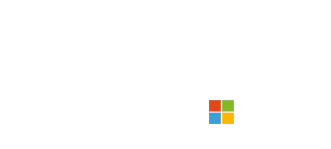 Cloud DevOps Consulting Services
Trusted Partners

for Promising Results & Excellence
With a team of experienced DevOps consultants, we offer expert DevOps consulting services for smoother operational efficiency, faster workflow with innovation, and impressive deployment quality.

Continuous Integration & Continuous Delivery (CI/CD)
Our expert DevOps engineers help you implement continuous integration and continuous delivery pipelines, enabling you to discover and fix bugs quickly. With our tailored solutions, you can create custom cloud-based applications that seamlessly integrate with your existing platforms and solutions.

Infrastructure as a Code (IaC)
We enable you to automate the provisioning and management of your infrastructure using code and version control systems. Our DevOps consultants work with you to define your requirements and implement them as code, ensuring consistent deployments.

Platform as a Service (PaaS)
Offering DevOps as a PaaS, we help you accelerate your software development and deployment process. With it, you can reduce your operational costs, increase your development speed, and improve your overall software quality for better operational resilience.

Site Reliability Engineering (SRE)
We offer SRE expertise in monitoring, incident response, problem management, capacity planning, and automation for reliable and scalable applications. Let us help you build and maintain robust systems for today's digital business environment.

Environment Management
Our DevOps consulting experts provide advanced environment management services to simplify and accelerate your software delivery process. We configure, deploy, and manage your development, testing, staging, and production environments, ensuring seamless deployment.

Configuration Management
Our DevOps solutions simplify infrastructure management with automated configuration, infrastructure-as-code, version control, and compliance with industry standards. Reduce errors and streamline the process with our tailored services.

Cloud Management
Our services include deploying, monitoring, and managing your cloud resources for optimal performance. Our tailored DevOps solutions minimize costs, maximize scalability, and enhance security posture. Let us help you manage your cloud infrastructure efficiently, and achieve your business objectives.

Infrastructure Management & Monitoring
As one of the most experienced DevOps consultancies, we help you simplify your infrastructure management. With our expertise, you minimize downtime, reduce operational costs, and improve your infrastructure's performance. We offer proactive monitoring, automated alerts, and real-time incident response.

Testing Automation
Leverage our testing automation services for high-quality software delivery. We offer automated testing, identifying bugs, and reducing the time and cost of manual testing. We help accelerate your software delivery timeline, increase test coverage, and improve the overall quality of your applications.
Our DevOps Tools and Platforms
Expertise that


Drives Digital Transformation
Optimize your business success with an arsenal of well-proven tools and technologies.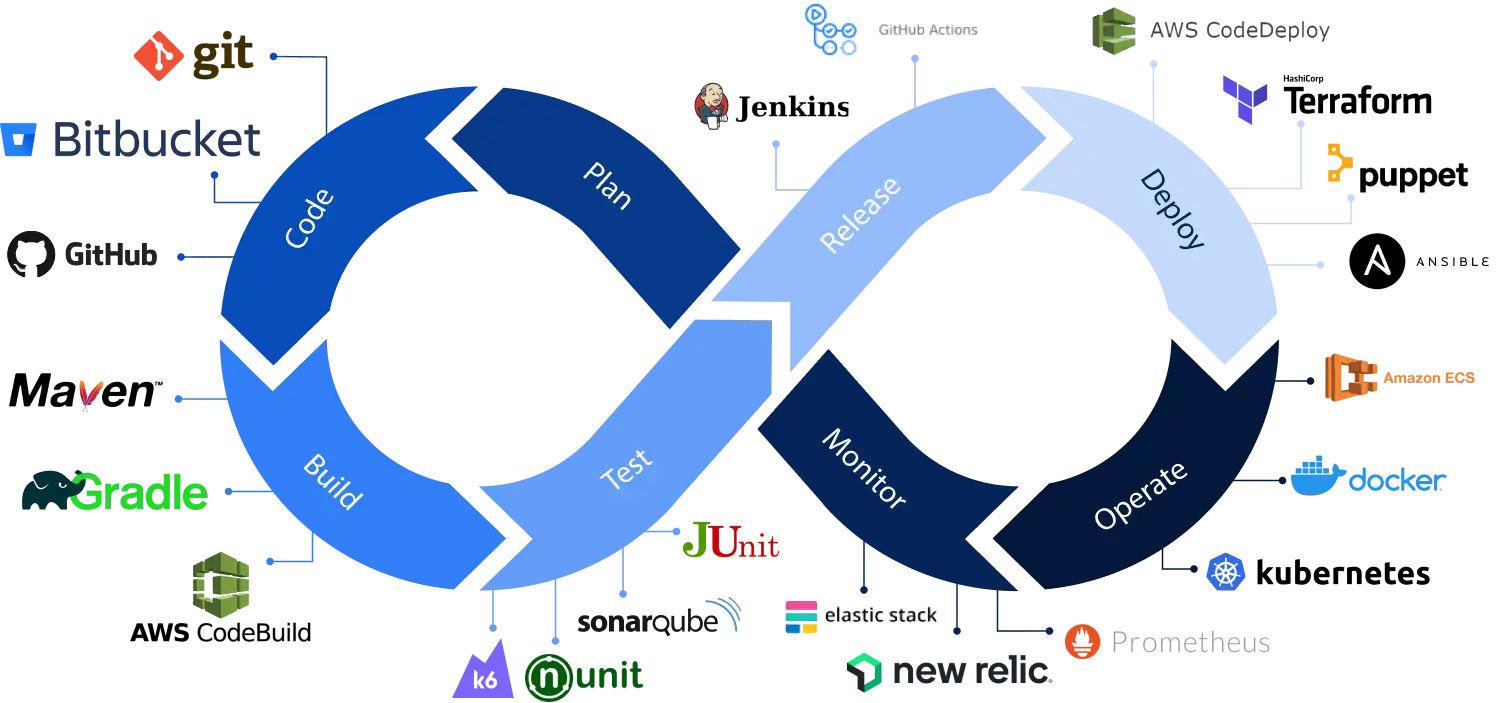 Why Choose Folio3 As Your

DevOps Partner?
03
Scalability
With more than 30 bespoke, managed cloud solutions, and implementations under our belt, you can expect nothing less than the best.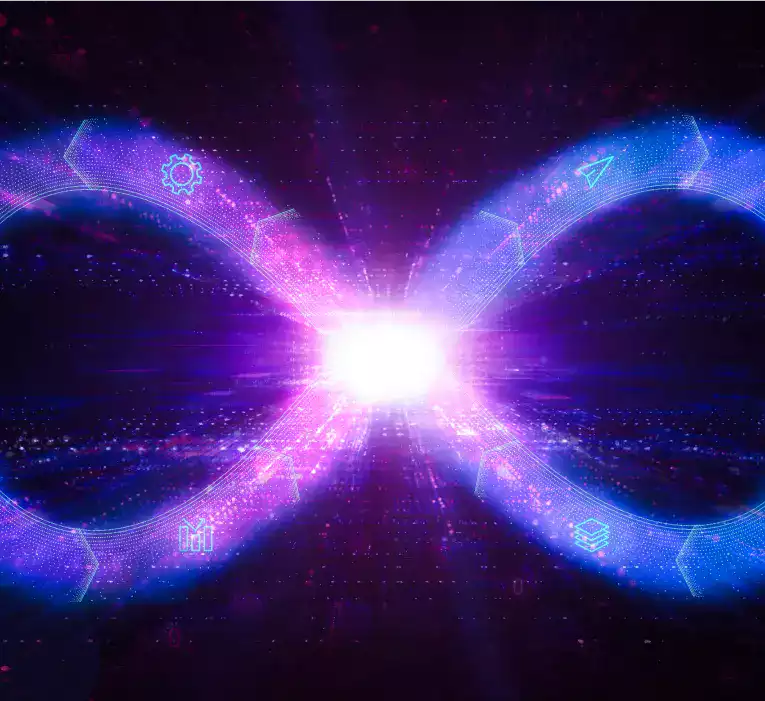 01
Expertise
As one of the most experienced cloud managed service providers, we have acquired expertise across nearly all verticals, industries, tools, languages, and frameworks.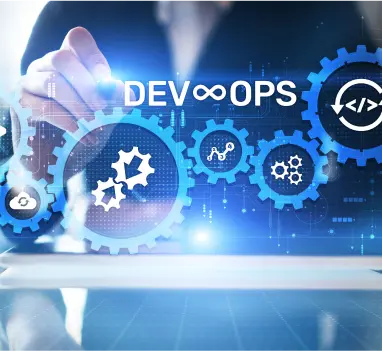 02

Customized Approach

We take a user-centric approach to your DevOps transformation, ensuring that our solutions align with your business goals.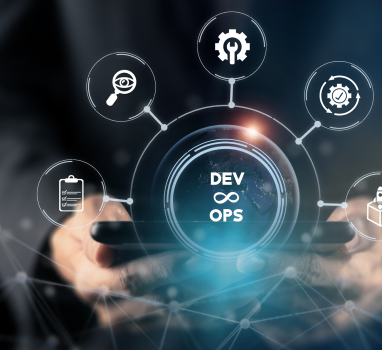 04

Innovation

Our team is constantly exploring new and innovative approaches to software development and deployment, ensuring that our solutions remain cutting-edge.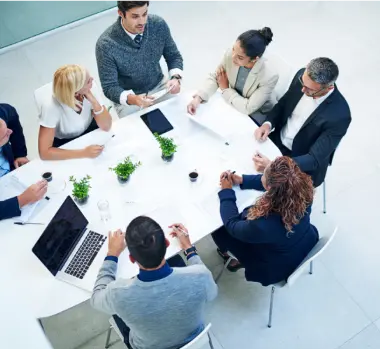 05

Customer Satisfaction

We work with you to ensure that all your needs and concerns are addressed promptly.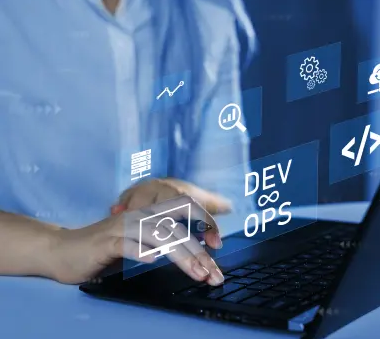 06

Continuous Improvement

We regularly assess our processes and procedures to identify areas for improvement.
How Does a DevOps Implementation

Benefit you?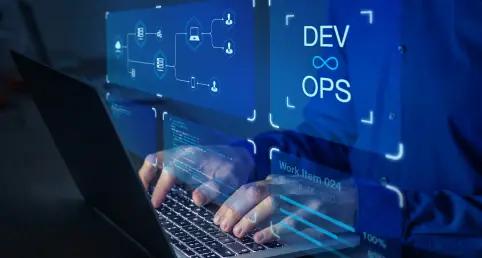 DevOps Training
We also offer DevOps training. This means we share our knowledge of DevOps so that you and your team can also leverage the full potential of the methodology and use it to optimize their development as well as operations.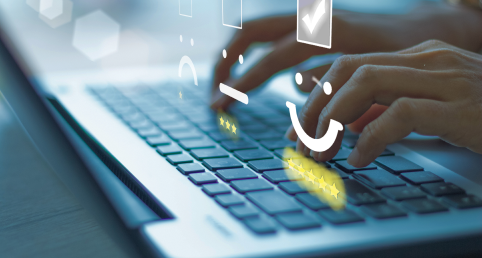 Enhanced Customer Experience
DevOps helps us to achieve a streamlined development process and ends up maximizing customer satisfaction as well as software quality. It does this by delving into the mindset of the customer and also getting quick feedback on the development releases.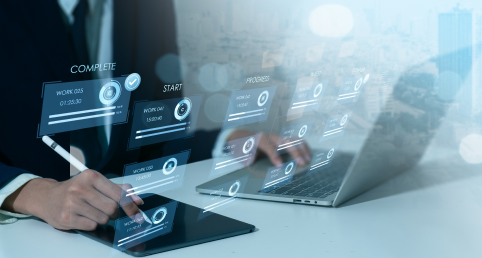 Faster Delivery
Using agile methodology and quick bug fixes, our development cycle is automatically shorter, which helps us with a faster time-to-market and an enhanced customer experience.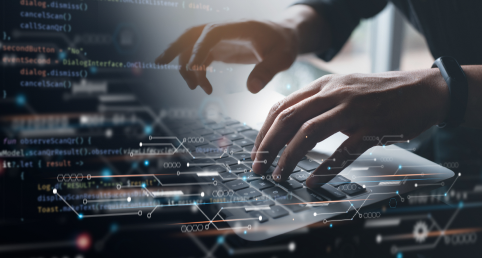 Robust Software Engineering
We excel at seamless delivery as well as integration, eliminating organizational friction. Our adept DevOps consultants and engineers make use of CI/CD practices to implement error-free and optimal software changes as soon as possible.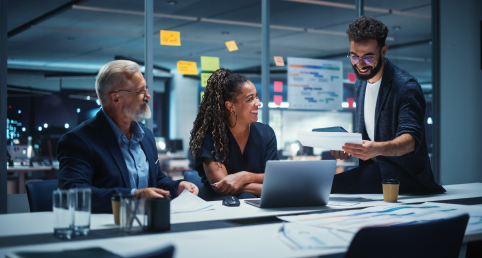 The combination of IT and Operations
DevOps makes it easier for you to bring together all your internal stakeholders including your operations teams, development teams, and even security teams, and ensure that they all work towards the same main goal or objective of bringing value to your customers.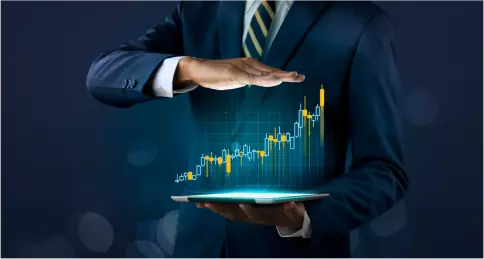 Optimized Resources
Implementing DevOps enables you to be market ready and more responsive to the needs of your customers. This is because it helps save up on costs as well as time and enables you to find bugs sooner so you can fix them quickly.
Scalability
DevOps gives you more room for scalability and growth whether we talk of your product or even your company. Building for scale and using and implementing DevOps best practices guarantees maximum scalability and powerful solutions.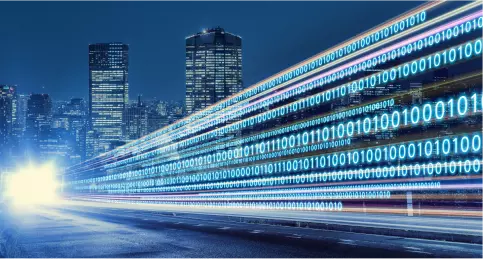 Digital Transformation
With DevOps, you can harness the power of advanced technologies like cloud computing, ML, and IoT to create novel and engaging customer experiences, optimize workflows, and address the dynamic needs of the evolving market. By embracing the principles of DevOps, you can successfully deliver innovative solutions that ensure seamless integration as well as transformative outcomes.
Folio3's DevOps consulting services offer expert advice and guidance for seamless cloud transformation, unlocking operational efficiencies and strategic growth opportunities.

Folio3 has a very good understanding of animal production business and is an expert in Cloud design and development industry. The level of detail given to the project helped build strong trust with the team. The volume and quality of work that has been accomplished in a short amount of time is truly amazing.

Corey White
Director of Technology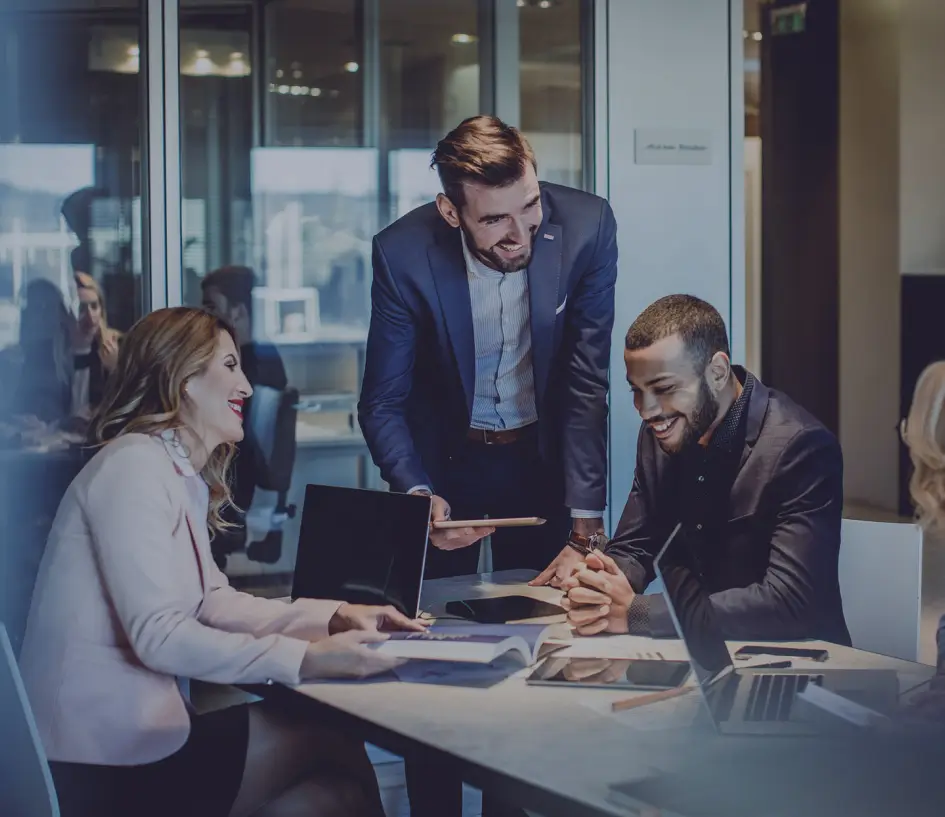 Free 30 Minutes

Discovery
Cloud solutions can be complex! Let our experts discover your cloud needs and guide you to the next steps in your cloud journey.
A Cloud Architect discusses the requirements over the call
Team identifies and reviews the right solution
An implementation proposal is provided that covers the strategy & costs
Tailored Solutions

For Your Business
Our DevOps consulting enables enterprises of all sizes to achieve higher efficiency in development and operations, faster time to market, and improved software quality through early identification of emerging issues, ensuring code is always in a releasable state.

Summit K-12

The Customer
The client is a multi-tenant learning management system based on moodle. Its main focus is to target students who are weak in English.

Problem
Issues in scalability, having already reached maximum instances. High usage of analytics and reporting. Needed to setup moodle for additional users

Solution
Folio3 shifted the solution from EC2-Autoscaling to AWS ECS along with CloudFormation for infrastructure automation. or databases, we earlier used Read Replica with a single writer – diverting all reporting queries to read instances and operations to write instances