Executive Summary:
Utilizing cloud technology to its fullest extent has become crucial for companies seeking agility, scalability, and cost-efficiency in the age of digital transformation. Cloud consulting services act as compass lighthouses, helping businesses navigate the cloud's challenges.
Introduction:
Cloud computing is a game-changer in the rapidly changing world of modern business, where creativity, agility, and efficiency are valued above all else. Using remote servers, storage, and apps has revolutionized how businesses run, allowing them to transcend physical boundaries and enter a digital world of limitless potential.
The path to the cloud does not, however, come without difficulties. It might be challenging to sort through the many possibilities, optimize resource use, ensure data security, and match cloud strategy with corporate objectives.
With their knowledge and experience, cloud consulting services act as guiding lights in this situation, illuminating the road to cloud adoption.
In this blog, we dive deep into the realm of cloud consulting services to learn what they comprise, what to anticipate, and how they may help businesses reap the rewards of the cloud revolution to the fullest.
Transform with the Cloud – Consult with Our Experts
Let's take your business to new heights in the cloud. Contact our experts for tailored solutions that drive growth and efficiency.
What is Cloud Consulting?
Cloud computing has evolved as a key factor promoting effectiveness, scalability, and creativity in the digital age when technology is the foundation of company operations.
Global industries have changed due to the cloud's capacity to offer remote access to computer resources, data storage, and cutting-edge apps. The road to fully utilizing the cloud's capabilities is not always simple.
The fundamental goal of cloud consulting is to recruit the assistance of experts who are thoroughly familiar with the specifics of cloud computing. In addition to having a thorough understanding of cloud computing models, service providers, and best practices, these professionals also have a great awareness of how these components fit with the particular goals of each organization.
The architects of a successful cloud journey are cloud consultants, who ensure every step is strategically aligned with corporate objectives.
When it comes to navigating organizations through the challenges of adopting the cloud, cloud consulting services are navigators.
Cloud Services Consulting: What to Expect
Enhanced efficiency, scalability, and creativity are tempting promises, but the journey can be difficult without a carefully drawn chart and an experienced navigator.
A clear path through the difficulties of cloud adoption is provided by cloud consulting services, which act as a compass here. But what specifically can businesses anticipate from working with experts for cloud services?
Let's look more closely at the main components of cloud consulting services:
Due to the dynamic nature of the cloud environment, performance must constantly be tracked and improved. Monitoring tools and performance analytics are used by cloud consultants to find bottlenecks, maximize resource use, and make sure the organization's cloud configuration is bringing about the desired results.
This iterative process ensures the cloud environment changes to meet the organization's needs.
Cost-effectiveness Strategies
Consulting for cloud services involves more than simply technological developments; it also involves cost optimization. Cloud consultants examine the organization's resource usage trends to find areas where spending can be reduced while performance is maintained.
This entails developing automation for resource provisioning and de-provisioning, right-sizing resource usage, and selecting cost-efficient pricing options from cloud service providers.
As cyber risks and regulatory requirements grow, it is crucial to ensure data security and compliance. Strong security measures are put in place by cloud consultants, including threat detection systems, access limits, and encryption methods.
Planning a Cloud Migration
The crucial step of cloud migration necessitates accuracy and forethought. A step-by-step migration plan is created by cloud specialists, defining the order of tasks necessary for a smooth transition.
To maintain data security and integrity, every step of the migration process is carefully planned, from choosing the appropriate applications for the migration to coordinating the transfer of data and workflows.
Cloud Consulting Services Benefits
Expert Advice: Cloud consultants bring years of experience and current information to the table, ensuring that businesses make wise decisions as they move toward the cloud.
Customized Solutions: Each company has different requirements. Cloud consultants create solutions well-suited to these requirements, guaranteeing top performance and ROI.
Risk reduction: To ensure data security, compliance, and business continuity, cloud consultants evaluate potential risks and develop solutions to reduce them.
Saving time and money: Cloud consulting reduces downtime and idle costs by expediting migration and optimizing resource allocation.
Scalability and Flexibility: Consultants assist in creating cloud architectures that expand with the organization's expansion and easily adapt to shifting requirements.
Here's an Overview of the Cloud Services Folio3 Offers: Guiding Your Cloud Journey
It is impossible to overestimate the significance of a well-thought-out cloud strategy in the rapidly expanding world of technology, where the cloud stands out as a beacon of innovation.
The importance of cloud services increases as businesses look to streamline their processes, increase scalability, and capitalize on the possibilities of cutting-edge technologies.
Cloud consultants at Folio3 work closely with stakeholders to understand company processes, desires for scalability, security issues, and financial limitations. With this knowledge, they create a unique cloud strategy that considers present requirements and provides the groundwork for future expansion.
A step-by-step migration plan is created by cloud specialists, defining the order of tasks necessary for a smooth transition. They locate potential bottlenecks, develop risk-reduction plans, and ensure that ongoing operations aren't too disrupted.
To maintain data security and integrity, every step of the migration process is carefully planned, from choosing the appropriate applications for the migration to coordinating the transfer of data and workflows.
Whether building a public, private, or hybrid cloud infrastructure, cloud consultants are skilled in designing architectures that complement the organization's objectives. They make well-informed choices about workload distribution, network setups, and resource allocation to maximize performance, boost resilience, and maintain budgetary constraints.
Instead of simply implementing solutions and disappearing, cloud consultants equip internal teams with the skills necessary to run and maintain the cloud environment. They ensure that the organization's workforce can confidently use the cloud environment and handle common tasks and challenges through training sessions and documentation.
Cloud consultants at Folio3 help you at every stage of your cloud journey with our cloud consulting services.
Our team of professionals is committed to assisting you in succeeding, whether you want to design a customized cloud strategy, smoothly move your applications and data, or optimize your cloud environment for top performance.
Benefits and Challenges Of Cloud Consulting Services (Insights from Experts)
Gain expert insights into the benefits and challenges of cloud consulting services.
1. Bruce Mohr, Vice President at Fair Credit
Q1) Benefits and Challenges Of Cloud Consulting Services?
Added safety measures for data*Information security is a top priority for
any successful enterprise. When you lose data and don't have a good backup system, recovering it can be time-consuming. When a
gadget is lost or malfunctions, all local data is erased. Cloud computing
is crucial to avoiding this. You can rest easy knowing your company's
data is always safe in the cloud if you work with a reputable cloud
consulting service. You may rest assured that all your data will be
retrievable even if you lose your devices.
2. Isla Sibanda, Entrepreneur & Cyber Security Specialist
From servers to storage databases, networking, software, analytics, and
intelligence, cloud computing services cover all aspects of data delivery
through the Internet. That even sounds daunting, doesn't it?
Transferring to a cloud is a complicated process that needs a high
level of experience and technical expertise. Depending on the strategy and
execution, the result of the move can vary.
However, one thing is certain …
Without knowledgeable resources, the journey to the cloud might be laden with danger, expensive, and unexpected delays.
With consultation from an experienced service provider, a business will be
able to translate the overarching cloud goals into practical implementation
roadmaps grounded on individual, departmental, and corporate-wide
requirements.
As a cybersecurity expert, I need every nook and cranny of software to be
filtered and sealed from unauthorized access. Cloud consulting service
providers offer enhanced security. Businesses become more secure on the cloud by offering multiple safety options, such as developing granular access control and data encryption in transit and at rest.
Cloud consulting services allow a business to swiftly gain access to
application software over a fast internet connection. However, the cost of
the entire implementation process forces organizations to turn their needs
to the third-party platform. It can be challenging for businesses to manage
the expense of consultation of a process that is already a costly affair.
The ethical issue in cloud computing over the maintenance of appropriate
asset management control creates difficulties during consultation
3. Joe Troyer, CEO & Head of Growth of DigitalTriggers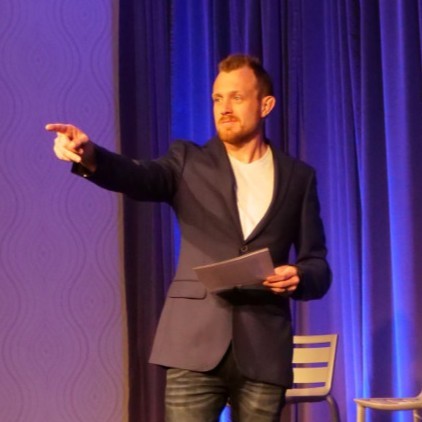 Enhanced Effectiveness and Output
Enhanced efficiency and output are two key advantages of cloud consulting services. Consulting with an expert in the cloud can help businesses get the most out of their cloud
infrastructure. Examples of this are robotic process
4. Michael Hess

, eCommerce Strategy Lead at Code Signing Store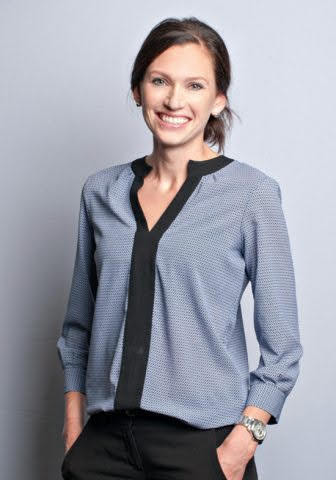 Businesses can save money on network upkeep by using cloud consulting
services. Maintaining a dedicated IT department may be wasteful and expensive for a small or medium-sized business. You may save hundreds of
dollars annually by hiring someone else to do these tasks.
Modularity in Both Price and Size:
When working with a cloud consulting service provider that gives you options, you can set your own budget. For instance, the year's first three months are often the busiest for accounting firms offering tax
5. Peter Michaels, the CEO of Yeespy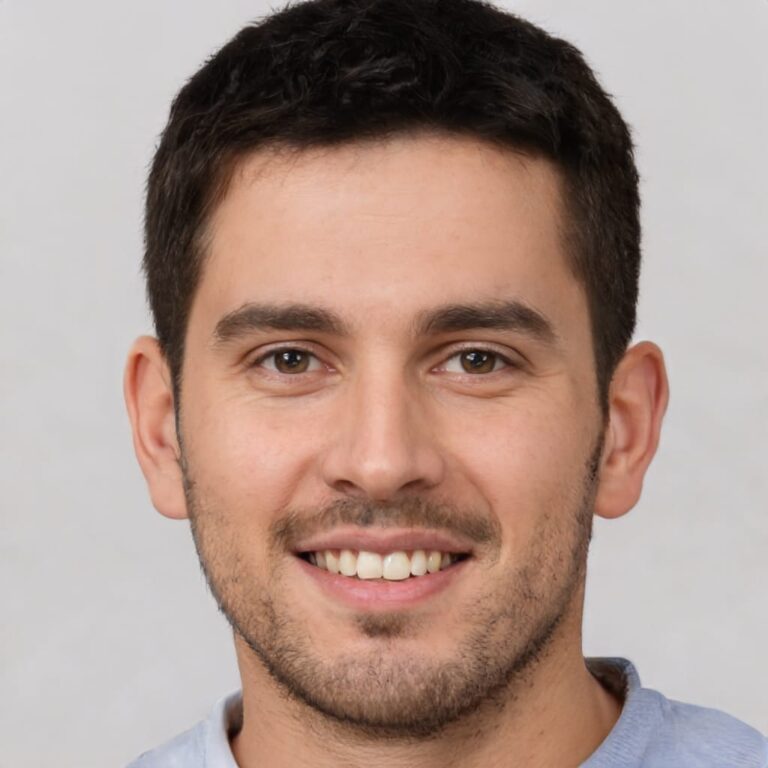 1) Benefits of cloud Consulting
Cloud consulting provides you with low-cost access to a committed staff.
If you want your cloud transition to be successful, you'll need a qualified staff to manage it. However, employing experienced specialists in-house is costly, and onboarding them might take time.
Contracting with a cloud consulting firm is far more cost-effective than hiring a specialized team of professionals. Like an in-house staff, your cloud partner will learn all there is to know about your company's current infrastructure and aspirations. They have the knowledge and experience to assist you in developing an efficient cloud strategy for your company.
You have the option to grow your cloud professional services as needed.
Working with a cloud consultancy allows you to make such changes rapidly. You don't have to pay for work or resources you don't need, and if your demands grow, your cloud consulting team is ready to give extra assistance or expand your cloud environment to accommodate the increased burden.
2) Challenges of Cloud Consulting
Some of the major challenges faced in cloud computing include,
Security
Lack of knowledge
Cost management
Performance level
Migration from one place to another.
6. Shanal Aggarwal, Chief Commercial Officer (CCO) at TechAhead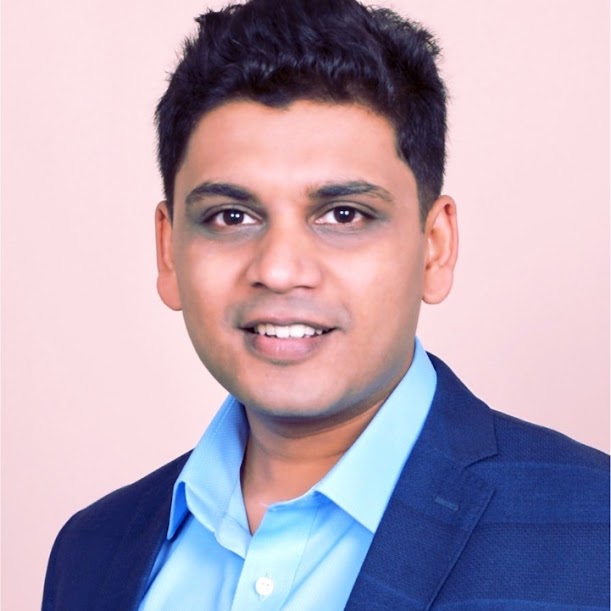 Navigating Cloud Consulting: Benefits and Challenges

In the realm of cloud consulting, businesses encounter a dual landscape of
benefits and challenges.

Benefits: Cloud consultants streamline IT operations, enabling cost
savings through resource scalability. They fortify data security and
compliance, guiding businesses through complex regulations. Moreover, cloud consultants open doors to innovation, fostering the integration of AI and IoT technologies for growth and enhanced customer experiences.

Challenges: Data security remains a primary concern, especially for
sensitive industries like healthcare and finance. Ensuring compliance with
GDPR and HIPAA demand meticulous planning. Integrating on-premises systems with cloud solutions can be complex, necessitating expert guidance. Additionally, managing cloud costs effectively is vital to preventing unexpected escalations.


Conclusion:
Cloud computing is a transformational force in the fast-paced world of contemporary business, where innovation and agility rule supreme. Although there is great promise for technical advancement, scalability, and efficiency improvements, the road to cloud success can be challenging.
Cloud consulting services excel when it comes to navigating the complexities of cloud adoption.
Transform with the Cloud – Consult with Our Experts
Let's take your business to new heights in the cloud. Contact our experts for tailored solutions that drive growth and efficiency.