Role of Artificial Intelligence in Cloud Environment have emerged as top contenders in reshaping the way we manage and harness the potential of cloud environments.
As organizations increasingly migrate their operations to the cloud, Role of Artificial Intelligence in Cloud Environment has become paramount. Let's discuss the transformation brought about by AI and ML, unveiling their profound impact on optimizing cloud resources and enhancing operational efficiency.
What is Artificial Intelligence & Machine Learning?
Artificial Intelligence (AI) aims to create intelligent agents capable of performing tasks that typically require human intelligence. Here are several ways in which AI influences the cloud environment:
Resource Optimization: AI algorithms can analyze usage patterns and demand to allocate cloud resources efficiently. This optimization minimizes waste and reduces costs.

Security Enhancement: AI is instrumental in enhancing cloud security. It can identify and respond to potential security threats in real-time, detecting anomalies or unusual behavior that might signal an attack.

Automation: AI automates various cloud management tasks. This includes provisioning and de-provisioning resources, managing workloads, and scaling resources based on demand, all of which improves operational efficiency.

Predictive Maintenance: AI can predict when cloud infrastructure components may fail. This predictive maintenance approach minimizes downtime by allowing administrators to address issues proactively.

Data Insights: AI and ML are essential for extracting meaningful insights from the vast amount of data generated within the cloud environment. These insights can inform business decisions, detect trends, and optimize processes.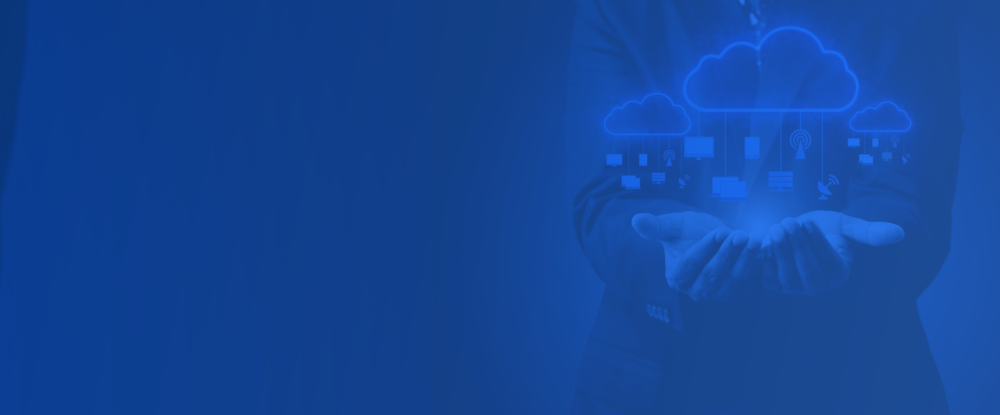 Explore AI and ML in the Cloud
Unlock Innovation, Efficiency, and Scalability with Advanced Cloud Solutions.
What is Machine Learning and What is its Impact on the Cloud Environment?
Machine Learning (ML) focuses on developing algorithms and models that enable computer systems to learn from data and make predictions or decisions without being explicitly programmed. It has a significant impact on the cloud environment in various ways:
Predictive Analytics: Machine Learning models can analyze historical data in the cloud to make predictions about future events. This is useful for capacity planning, predicting resource usage, and optimizing cloud resources.

Anomaly Detection: ML algorithms can identify unusual patterns and anomalies in cloud data. This is crucial for detecting security breaches, performance issues, and other irregularities in real-time.

Automation: ML can automate repetitive tasks in cloud management, such as resource provisioning, monitoring, and scaling. This streamlines operations and reduces the need for manual intervention.

Cost Optimization: ML models can analyze cloud spending patterns and recommend cost-saving strategies, such as resource right-sizing, reserved instances, or identifying unused resources.

Resource Allocation: ML algorithms can dynamically allocate resources based on workload demands, ensuring that applications run efficiently and cost-effectively.

Do you know? The Global Machine Learning market is expected to expand at 42.08% CAGR during 2018-2024.
Machine learning is growing at a rapid pace. It's spreading like wildfire, growing at an incredible speed of 42.08% every year from 2018 to 2024. Think of it as something that helps in many different jobs, such as healthcare, finance, entertainment, shopping, and more. It's all about making smart choices based on information, doing tasks automatically, and uncovering hidden gems in big piles of data. This rapid growth shows that more and more people and businesses are embracing this amazing tool to make our world more efficient and innovative.
How are Artificial Intelligence and Machine Learning related?
Artificial Intelligence (AI) and Machine Learning (ML) are closely related, with ML being a subset of AI. AI is a broader field that seeks to create intelligent systems capable of performing tasks that typically require human intelligence, such as problem-solving, decision-making, and understanding natural language. ML, on the other hand, is a specific technique within AI that enables machines to learn from data and improve their performance on tasks without explicit programming. In essence, ML is a critical tool used to achieve the goals of AI, allowing systems to learn from and adapt to data, ultimately making them more intelligent and capable.
What is AI cloud computing?
AI cloud computing is the integration of artificial intelligence (AI) technologies and capabilities with cloud computing infrastructure and services. This combination allows AI applications and services to leverage the scalability, flexibility, and accessibility offered by cloud platforms. AI cloud computing brings AI technologies, such as machine learning and natural language processing, into the cloud environment, making it easier to develop, deploy, and manage AI-powered solutions.
Role of AI/ML in cloud computing
AI/ML are impacting cloud computing in a positive yet significant way. Some of the roles of AI/ML in improving cloud computing include:
Lowering Costs
AI and ML in cloud computing optimize resource allocation, reducing unnecessary expenses. Cost prediction algorithms help organizations make informed decisions about their cloud spending, resulting in significant savings.
Enhancing Data Management
AI and ML automate data management tasks in the cloud, including classification, indexing, and tagging. They enhance data security, governance, and compliance by detecting and mitigating data breaches or non-compliance.
Intelligent Automation
AI and ML automate routine cloud management tasks such as resource provisioning, monitoring, and incident response. This streamlines operations, improves efficiency, and minimizes manual errors.
Availability of Advanced Infrastructure
AI-driven optimization ensures reliable and available cloud resources. Machine learning models predict potential hardware failures, enabling proactive maintenance. Continuous AI-driven updates enhance performance and reliability.
Team Integration
AI and ML promote seamless collaboration between development and operations teams (DevOps) by automating tasks and enhancing communication. This allows teams to focus on strategic tasks, innovation, and customer-centric improvements.
How Folio3 can help you in implementing AI & ML
Implementing Artificial Intelligence (AI) and Machine Learning (ML) into your business processes can be a transformative journey, and Folio3, one of the top Cloud Consultancy services, is here to guide you every step of the way.
Expert Consultation: Folio3 provides access to AI and ML experts who can evaluate your business needs and objectives to create a tailored Cloud Consultancy service plan that aligns with your goals.

Customized Solutions: We understand that every business is unique. Folio3 offers personalized AI and ML solutions that cater to your specific requirements, whether it's for data analytics, predictive modeling, or natural language processing.

Seamless Integration: We ensure a smooth integration of Cloud Consultancy services related to AI and ML solutions into your existing systems, minimizing disruptions and ensuring a hassle-free transition.

Scalability: Our solutions are designed to grow with your business. As your AI and ML requirements expand, Folio3 will scale your solutions to meet your evolving needs.

Continuous Support: Our commitment doesn't end with implementation. Folio3 Cloud Consultancy services provide ongoing support and maintenance to ensure your AI and ML systems consistently deliver optimal performance.

Conclusion
In conclusion, the role of artificial intelligence in cloud environment is truly transformative. These technologies are reshaping the landscape of cloud management, bringing about significant improvements in resource optimization, security enhancement, automation, predictive maintenance, data insights, and more. Furthermore, the growth of the global Machine Learning market at a remarkable 42.08% CAGR from 2018 to 2024 underscores the increasing importance and widespread adoption of AI and ML in various sectors.
AI and ML are at the forefront of the cloud computing revolution, offering immense potential for businesses and organizations looking to optimize their operations and stay competitive in the digital age.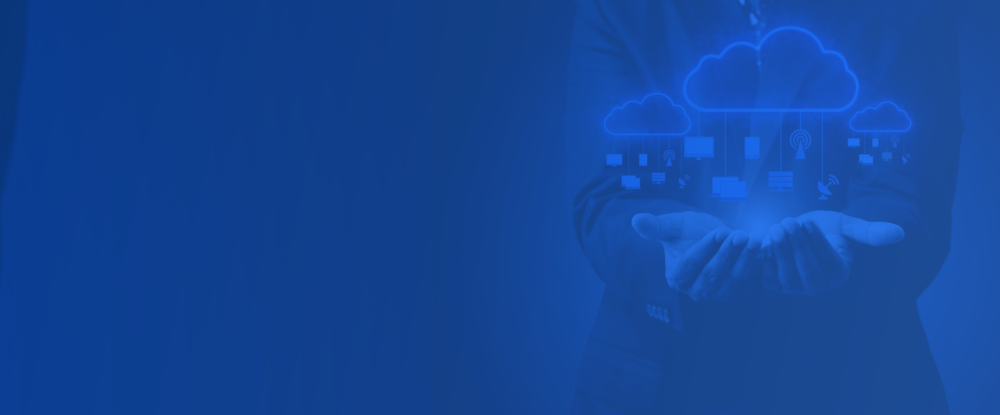 Explore AI and ML in the Cloud
Unlock Innovation, Efficiency, and Scalability with Advanced Cloud Solutions.